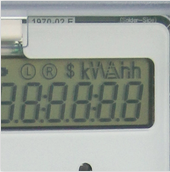 Parasoft API Testing Simplifies Test Data Management, Automates Continuous Regression Testing for NZ's Largest Smart Meter Company
This post was originally published on IntegrationQA's blog.
Advanced Meter Services (AMS), New Zealand's leading smart meter and meter data management provider, was suffering expensive delays in promoting pending releases from the development environment to the acceptance test environment because of the complexities of managing test data consistency between the integrated CRM, ERP and bespoke systems.
The manual test process involved hours of preparation per test, finding and manipulating suitable data using the system under test before each test could begin. Regressions in almost any area of the system could prevent the setup of suitable test data, costing hours of tester time. The aim was to separate test data management from test execution, and then to add regression testing in the form of automated system testing for the quickest possible feedback.